We recognize that all our patients are unique and deserve to receive orthodontic care that reflects their individual needs. Our experienced and caring team is committed to working with you and your family to create a comfortable, stress-free, and rewarding orthodontic experience every time you visit our practice.
We are pleased to welcome you and your family, and we look forward to working with you.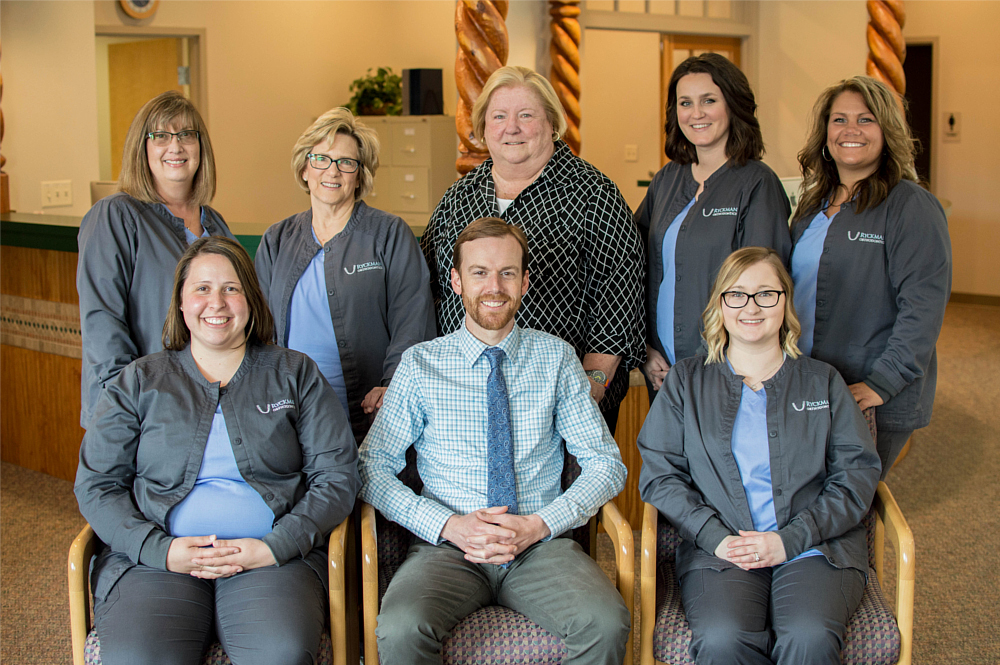 ---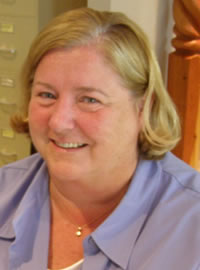 Barbara
Office Manager
I am responsible for the day-to-day management and operations of the front office. Having worked at our office since 1980, I feel our patients and their parents have become more like family members rather than clients. I really enjoy interacting with all our unique and wonderful patients. If you add up the numbers, our team members have worked together for a combined 124 years; we have really become more like a family. It's no wonder why I love coming here every day!
I have been married for more than 35 years and have two married adult children and three grandsons. Traveling, gardening, and needlework are a few of my favorite activities. I enjoy living every day to its fullest!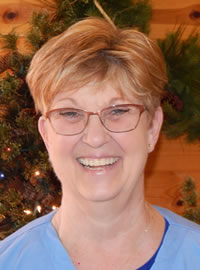 Cathy
Patient Coordinator
I began with this office in 1996 as a dental assistant and now work in our front office to answer phones and schedule appointments. Like many of my teammates, I have enjoyed building relationships with our patients and their families. The kids are the best part of my job, whether we're joking around or sharing the excitement of seeing their new smiles. Everyone here works well together and helps each other when needed. When Dr. Ryckman came on board, he came in with a purpose to make smiles better. Patients can count on his honesty about treatment and enjoy his laid-back attitude.
I have two children, seven grandchildren, and one great grandchild. At home, my three dogs — Bosco, Pretzel, and Snoop — keep me busy. In my free time, I like to read, shop for antiques, work in the yard, and spend time with my grandkids.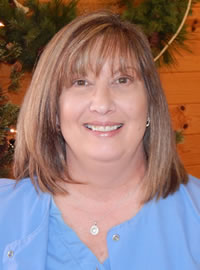 Charity
Orthodontic Assistant
My more than 30 years of experience in dentistry come in handy when putting even the most anxious patient at ease. I'm here to help our patients achieve their desired smile and improve their confidence, from the first appointment to the very last. The best part is always when they get their braces removed! I'm also in charge of our Facebook page and social media posts. I appreciate Dr. Ryckman's conservative approach to treatment and the trust he builds with his patients. He makes me proud to be a part of the Ryckman Orthodontics team!
I have been married to Rob since 1986 and have two sons and three cats. I love cooking and baking, especially a new or original recipe. I also like to express my creativity by drawing, painting, and pursuing DIY projects. Most days, you can find me spending time with my husband and boys.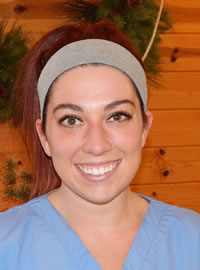 Jessica
Orthodontic Assistant
When I joined Ryckman Orthodontics in 2015, I brought with me five years of experience in general dentistry. I'm glad I switched to orthodontics; it's so much more fun! We get to spend time with our patients, watch them grow and change, and see their exciting smile results! I look forward to each day in the office, where I assist with patient care, schedule appointments, and fabricate orthodontic appliances.
I am married to my husband Rob, and we have two cats, Max and Chi Chi, and an Aussie dog named Sabre. My hobbies include running, hiking, and home improvement projects.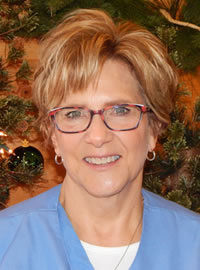 Kathy
Orthodontic Assistant
Since starting at this practice in 1986, I've thoroughly enjoyed getting to know our patients and their families, and watching their smiles change as they go through their treatment. I assist Dr. Ryckman with treatment, take X-rays and photos, and coordinate Invisalign® treatment. More importantly, I meet new patients, and establish relationships with them and their families. Dr. Ryckman is an outstanding orthodontist. He is honest, kind, and cares about his patients and their families. It's so rewarding to work as a team and give our patients beautiful, healthy smiles.
I have been married for 35 years to Mike. We have two grown children, Marc and Chris, and four cats. I enjoy gardening and cooking, and stay active by hiking and walking.
Kylie
Patient Coordinator
I have a bachelor's degree in healthcare administration and several years of experience in administration with regard to orthodontics. Here at Ryckman Orthodontics, I schedule patients for new patient consultations and follow-up visits. I meet with families to discuss financial contracts and file insurance. My "fun" job is getting to decorate the name board and creating patient/parent contests! I love getting to know patients and their families during their treatment. I can be confident when a patient leaves that he or she is getting the best treatment for their smile!
I have been married a couple years to my husband Ryan and we have a young son named Maxwell. We enjoy hiking together as a family. I personally enjoy reading and paper crafting!
Karen
Certified Orthodontic Assistant
I began working in the orthodontic field in 2003 and joined Ryckman Orthodontics in 2018. I assist at chairside, work in our lab, and take X-rays. Our team is simply the best around! We work so well together, all working toward the goal of creating beautiful smiles. We're so close that we're like family!
I have two boys, Wesley and Logan, and love spending time with my family. In my free time, I like making jewelry, painting, crafting, traveling, being outdoors, and volunteering at church activities.