We recognize that all our patients are unique and deserve to receive orthodontic care that reflects their individual needs. Our experienced and caring team is committed to working with you and your family to create a comfortable, stress-free, and rewarding orthodontic experience every time you visit our practice.
We are pleased to welcome you and your family, and we look forward to working with you.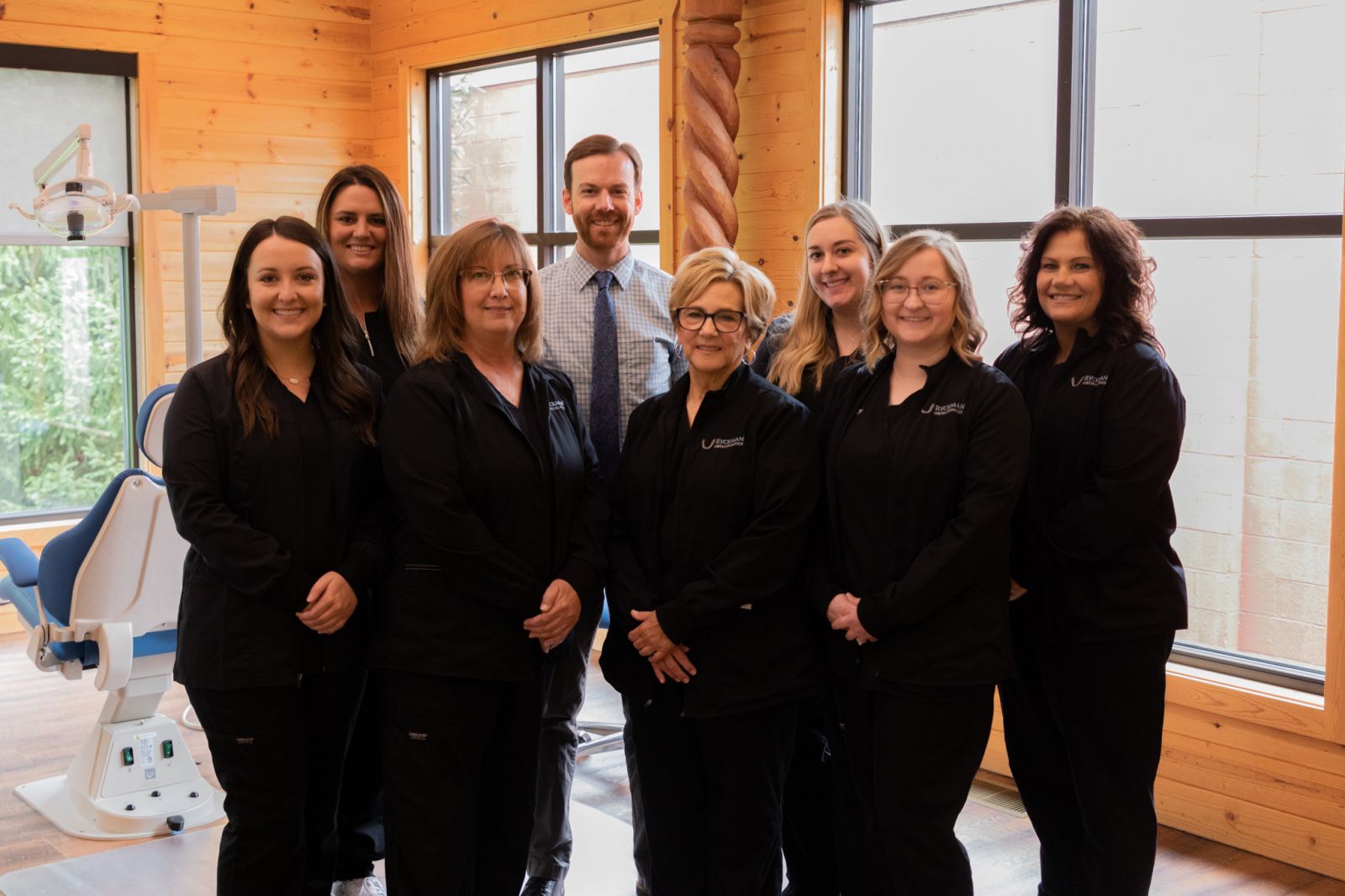 ---

Alescia
Patient Coordinator
I have been in the dental field since 2018. I spent several years as a restaurant manager before I decided I needed a change in my life. I am currently working towards my degree online while working as a patient coordinator for Ryckman Orthodontics. I joined the team at the end of 2019 — it was a great way to ring in the new year. Everyone was very welcoming, compassionate, and helpful, which is the same care we give our patients. I look forward to getting to know each and every one of our patients during their journey at our office.
Josh and I rekindled a high school romance in 2018 and married in 2021. I have a step daughter, Hadley, who keeps us on our toes and laughing We enjoy doing anything outdoors as a family — camping, canoeing, fishing, and much more. We are always looking for an adventure and to make new memories. I love country concerts, traveling, and spending time with my family.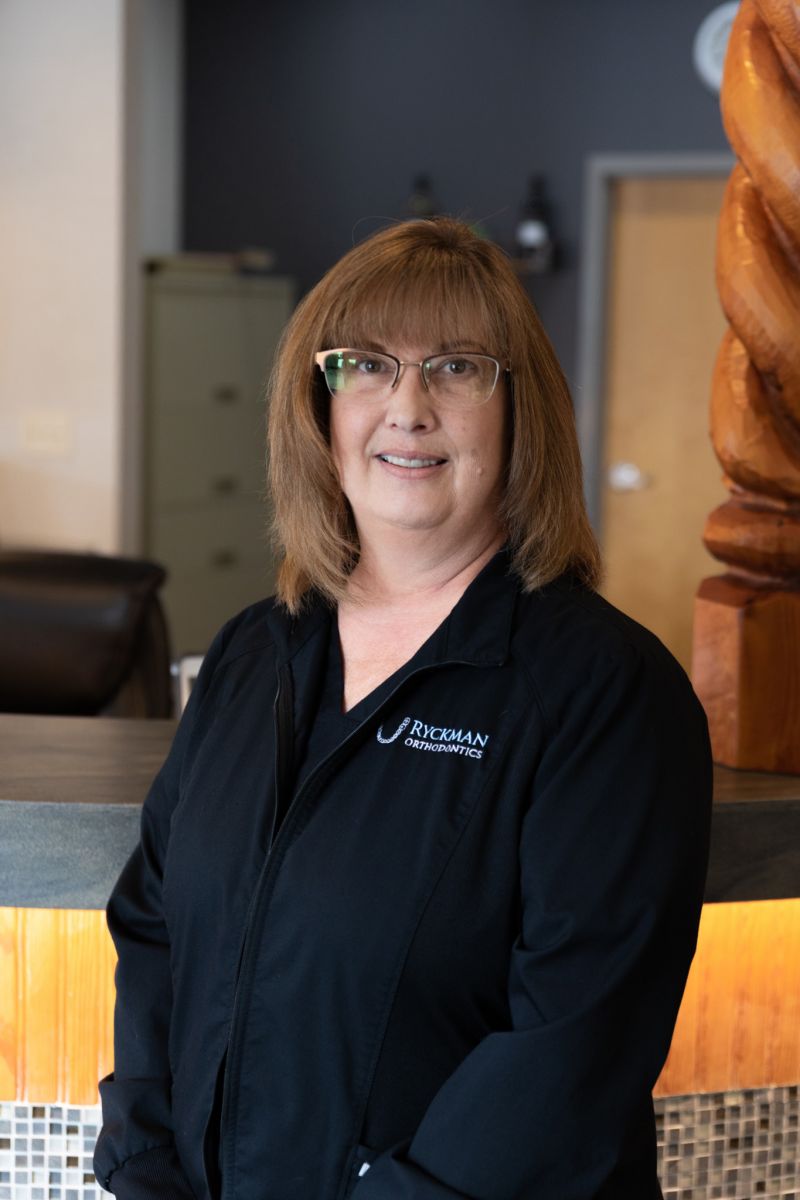 Charity
Orthodontic Assistant
My more than 30 years of experience in dentistry come in handy when putting even the most anxious patient at ease. I'm here to help our patients achieve their desired smile and improve their confidence, from the first appointment to the very last. The best part is always when they get their braces removed! I'm also in charge of our Facebook page and social media posts. I appreciate Dr. Ryckman's conservative approach to treatment and the trust he builds with his patients. He makes me proud to be a part of the Ryckman Orthodontics team!
I have been married to Rob since 1986 and have two sons and three cats. I love cooking and baking, especially a new or original recipe. I also like to express my creativity by drawing, painting, and pursuing DIY projects. Most days, you can find me spending time with my husband and boys.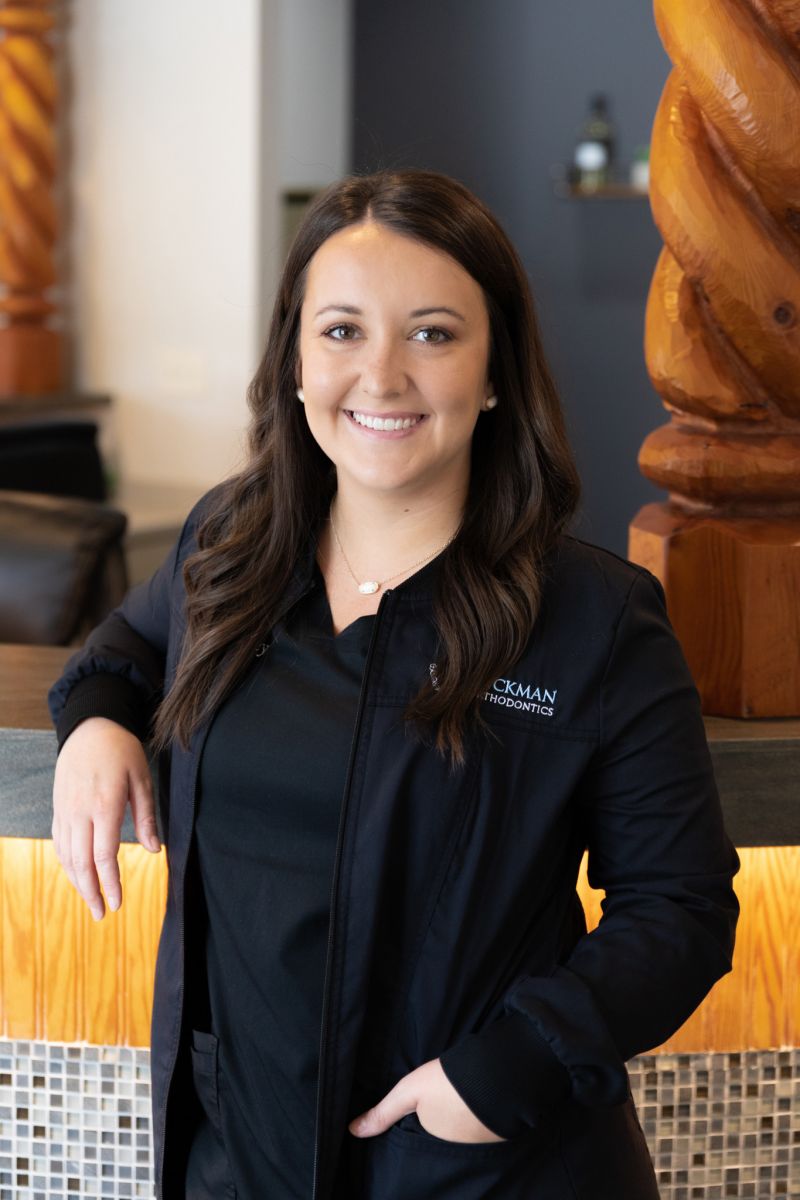 Courtney
Orthodontic Assistant
I have been a dental assistant since 2018 and I am a former patient of Dr. Ryckman! It's an honor to have joined his team and work alongside him and the other assistants. It is my goal to ensure all patients feel important throughout their orthodontic journeys, while not only transforming their smiles but giving them the confidence they deserve.
In my free time, I enjoy hiking with my dog, spending time with my family, laying by the pool, and being active in my church.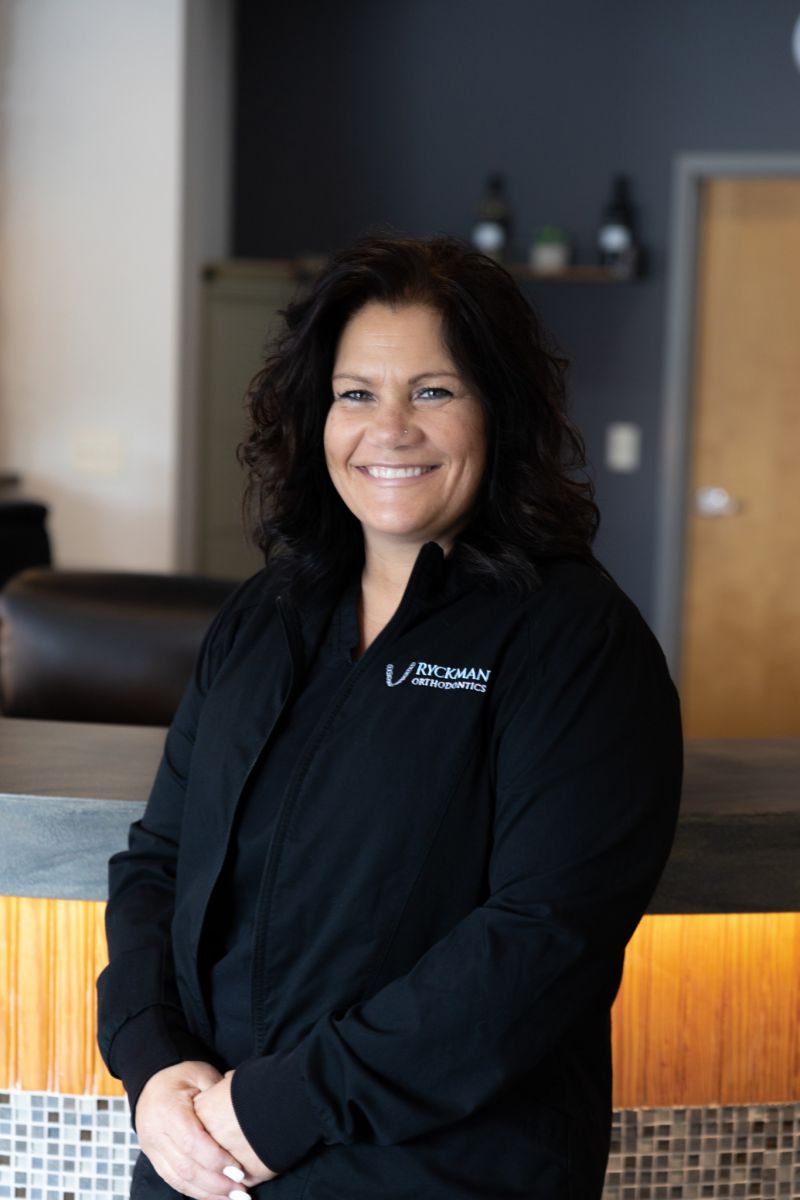 Karen
Orthodontic Assistant
I began working in the orthodontic field in 2003 and joined Ryckman Orthodontics in 2018. I assist at chairside, work in our lab, and take X-rays. Our team is simply the best around! We work so well together, all working toward the goal of creating beautiful smiles. We're so close that we're like family!
I have two boys, Wesley and Logan, and love spending time with my family. In my free time, I like making jewelry, painting, crafting, traveling, being outdoors, and volunteering at church activities.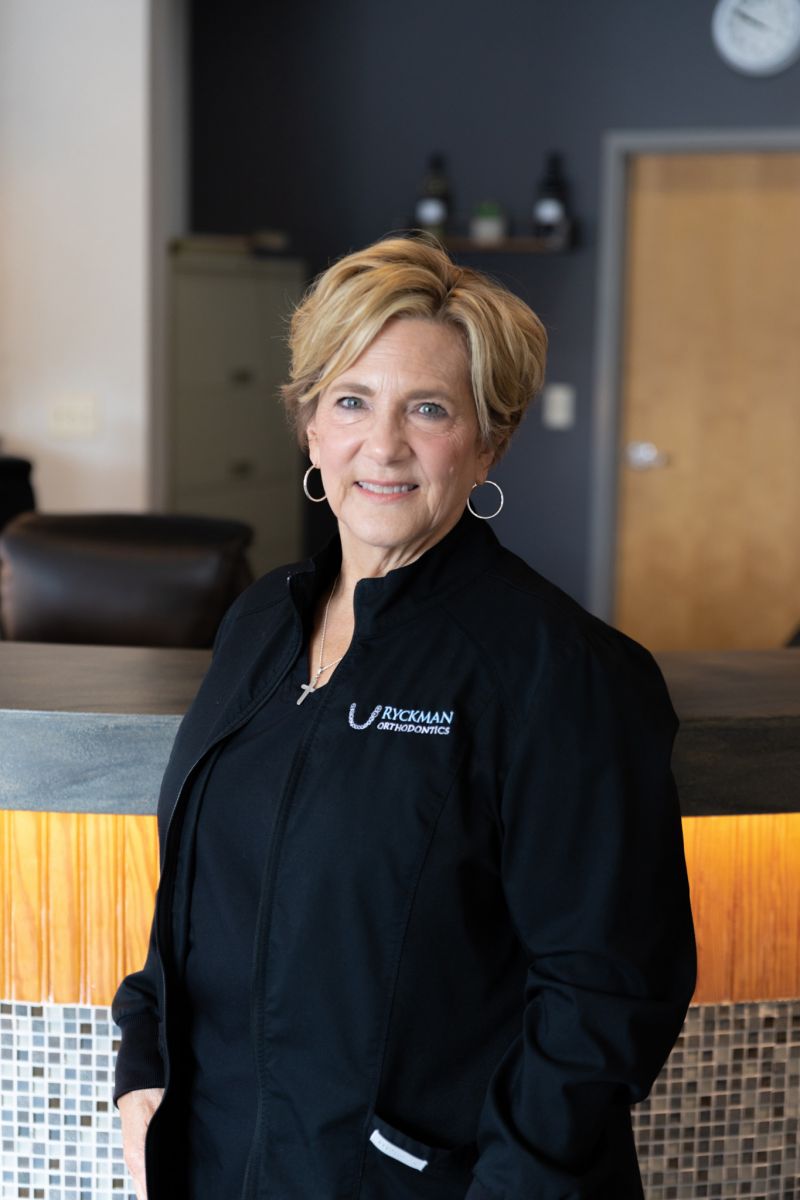 Kathy
Orthodontic Assistant
Since starting at this practice in 1986, I've thoroughly enjoyed getting to know our patients and their families, and watching their smiles change as they go through their treatment. I assist Dr. Ryckman with treatment, take X-rays and photos, and coordinate Invisalign® treatment. More importantly, I meet new patients, and establish relationships with them and their families. Dr. Ryckman is an outstanding orthodontist. He is honest, kind, and cares about his patients and their families. It's so rewarding to work as a team and give our patients beautiful, healthy smiles.
I have been married for 35 years to Mike. We have two grown children, Marc and Chris, and four cats. I enjoy gardening and cooking, and stay active by hiking and walking.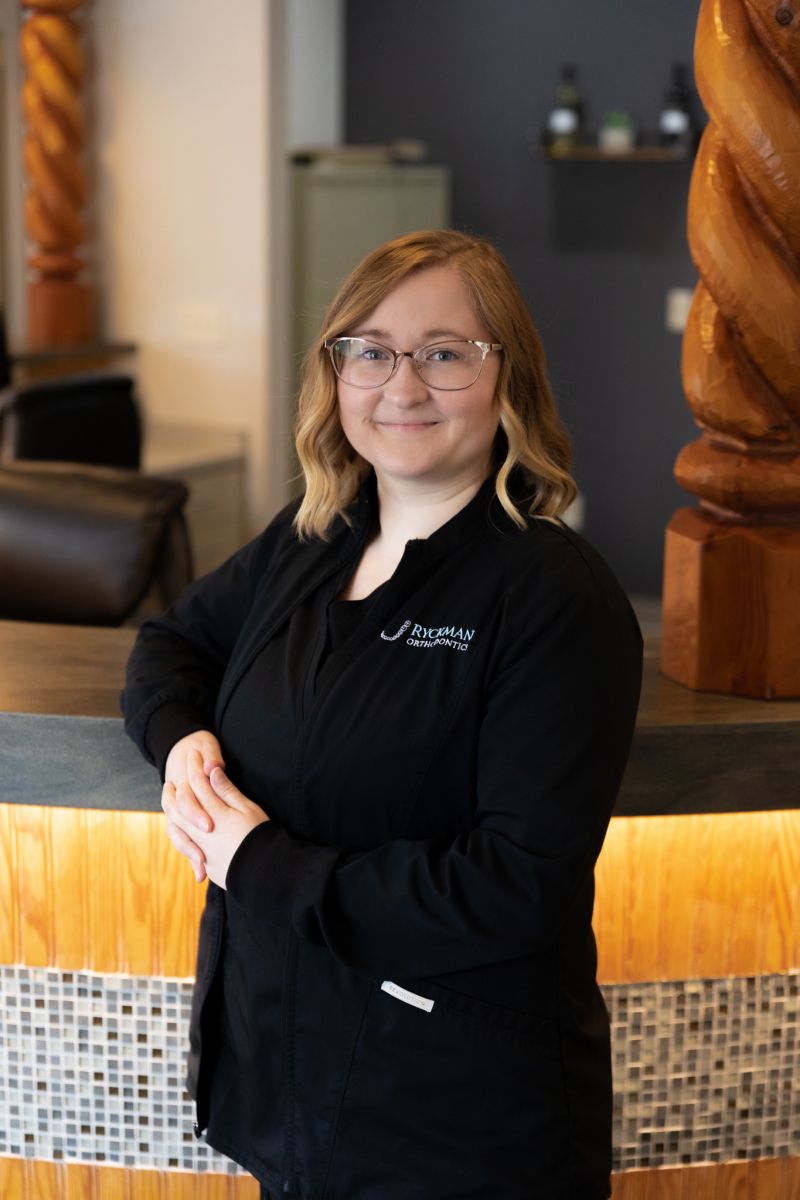 Shelby
Practice Manager
I am responsible for the everyday operations of the practice and you will often see me at the front desk. I began working in the dental field in 2017 and made the switch from General Dentistry to Orthodontics in 2019. I have been blown away with the warm and friendly atmosphere that our patients and staff create. There really is no better place to work! I look forward to building wonderful relationships with each of our new and existing patients.
I have been married since 2016 to my husband Ryan. We have two dogs that keep us busy walking, playing, and snuggling. I enjoy traveling, reading, and binge watching tv shows!